About
LimeTAC is a new kind of system.
After extensively researching the market, we determined that there was need for a system that is able to manage the entire Field Service Process. We leveraged our 20+ years of experience of building large mission-critical systems and developed a single, integrated solution.
For the first time, there is a solution that links all trading partners together in a seamless manner making same-day service a realistic opportunity. This cloud-based solution is built on the Microsoft Azure platform.
The system will allow for end to end management of the entire Customer experience by incorporating all functions from the initial customer contact, in the field service management to claims processing. This is accomplished with a unique activity-based architecture that enables users to manage all activities in real time. Extensive reporting and analytics are provided in order to support management decisions.
Key Features include:
Call Center Management
Service Provider Management
GPS Tracking
Route Optimization
Parts Management
RMA Processing
Dashboards, KPIs and Analytics
Warranty Management
Warehouse Management
LimeTAC Mobile
Financial Management
Consumer Surveys
Recruiting for remote areas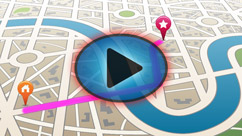 Features
Show the following categories:
Field Service
Financial
Reporting
Warehouse
Warranty
Appointment Portals

LimeTAC offers several methods to register Service Requests. They are designed for Call Center Agents, in store Kiosks, or consumer web portals.

A call center agent is provided with an Appointment Portal that allows for rapid registration of a service request. We have introduced an advanced address search functionality that reduces the average time it takes to capture an address by up to 80%.

The call center agent is able to visualize the location on a map, allowing actual confirmation of the consumer's location. LimeTAC does not rely on Postal or Zip codes but identifies locations based on Geo Code (longitude and latitude). This feature is particularly useful when registering addresses in new sub division or remote locations.

In cases where there are charges to the consumer, LimeTAC incorporates payment processing with instant validation of credit and debit cards.

Once the location is captured, the Appointment portal lets the agent offer an appointment immediately, based on skill set, driving distance and time of the day.

A self-serve portal allows the consumer to request appointments directly as well as track the progress of the Service Request.

Consumer Surveys

Utilizing the Service Provider's mobile device, consumer surveys can be performed as part of the service visit.

Similar to a "like", or "dislike", the consumer can utilize the Service Provider's mobile device to indicate his/her satisfaction level immediately after the visit is completed. This not only provides feedback, but gives a far more account of the completeness and quality of service.

Additional centrally controlled surveys can be provided in order to capture consumer information that can be analysed to identify other market opportunities.

Financial Management

LimeTAC provides complete financial information as part of the all activities during the Service Request. This includes, warranty charges, COD charges, claims processing, and provider and supplier payments.

As the Service Requests progresses, all financial transactions are captured. This represents the financial view of the Service Request. The financial data includes charges and payments of all trading partners involved in the Service Request. LimeTAC shows the profitability of each aspect of the Service Request. Relevant financial information is exposed to all trading partners in a secure manner. Instead of needlessly duplicating information, all trading partners can collaborate with significantly reduced administration effort.

When clams processing is required to third parties, LimeTAC offers an advanced claims processing portal that is shared by both trading partners. When required, LimeTAC also provides extensive Application Program Interfaces (API's) which are used to provide complete integration with existing or third party financial systems.

KPIs, Analytics, and Dashboards

LimeTAC offers truly state of the art Analytics, taking advantage of advanced reporting and data visualization tools.

Extensive analytics and reporting capabilities are a build in function of LimeTAC. Data visualization is provided in form of advanced graphics, map integration, on-line pivot tables, and charts. Advance dashboards and KPI reporting allows management to stay informed and leverage the data for decision making.

Reporting is divided into two categories, transactional and historic. Transactional reporting shows all activities in real time. Being able to visualize operations in real time up to the minute adjustments can be made in order to maximize operational efficiency.

Historic reporting is based on appropriately aggregated data allowing the slicing and dicing of millions of records. This is especially useful for trending, planning, and long term decision making.

Mobile Application

The mobile platform allows the Service Provider to fully interact with LimeTAC and perform all required functions. LimeTAC mobile operates on all web-enabled smartphones or tablets.

All required functions are exposed via LimeTAC mobile. In the field personnel is able to receive appointment information, driving directions, request parts, and complete service requests. LimeTAC mobile also provides an instant messaging platform that allows direct communication with the Service Provider. Information bulletins can be distributed via this communication platform, giving the Service Provider access to all relevant information in the field.

LimeTAC mobile supports all web enabled smartphones and tablets with a web browser including iPhone, Windows Phone 8, Android and Blackberry devices.

Parts Management

LimeTAC gives Service Providers, the Warehouse, and Suppliers collaborative access to the entire parts management process.

The service Provider can request parts on their hand held device while in the Consumer's while at the Consumer's home. This parts request Is automatically validated against the Bill of Material that is associated with the Brand and Model number for the product to be repaired.

If not shown as available in truck stock, the request becomes immediately visible on the Supplier Portal, allowing for part substitution (if required) and same day shipping. LimeTAC supports shipping to the Service Provider, Depot, or Consumer. Alternatively, parts can be held for pickup. All associated financial information is captured throughout the process.

The value of Requested Parts is automatically checked against thresholds that can be established by brand and model in order to avoid uneconomical repairs.

The financial data along with ETA's, delivery confirmation and consumption is visible in real time on the appropriate dashboards.

Provider Payments

LimeTAC provides extensive capabilities to manage Service Provider payments of service fees, mileage, parts charges, and RMA credits.

Once the Service call is completed, Service Provider payments are disbursed subject to payment terms as established. LimeTAC calculates the appropriate tax amounts based on location and type of payment (i.e. parts, service, or mileage). Provider payments are automatically adjusted against any deductible that is collected form the consumer.

Service Providers have access to their payment history and are able utilize the Provider Dashboard to manage all financial information that relates to their own payments.

Recruiting

This module provides a structured methodology to assist in locating and managing Service Providers in remote areas.

When service is required in remote areas were call volumes do not warrant a permanent Service Provider, process are often very manual and difficult to control. LimeTAC's recruiting module provides an efficient, structured approach.

Although the Service Request is performed by a "one time" service Provider, all data is captured and accessible in the same way as data captured for other Service Requests.

This module will save time and effort during the recruiting process and also provides valuable statistics and cost information.

RMA Processing

LimeTAC allows for the management of the entire Return Merchandise Authorization (RMA) process that involves Service Providers, the Warehouse and Parts Suppliers.

The Service Provider requests RMAs for parts that need to be returned to the warehouse or the Part Supplier. RMA requests become visible on the Supplier portal for authorization. As soon as the Supplier authorizes the return, the Service Provider is notified with the appropriate shipping instructions. The Service Provider has the ability to generate supplier specific shipping labels to facilitate easy receiving.

Once the parts are received and inspected, the Part Supplier approves/rejects the RMA. The appropriate accounting transactions are automatically generated, significantly reducing the risk of loss.

RMA data and the associated financial information are visible in real time on the appropriate dashboards.

Route Optimization and GPS Tracking

The LimeTAC Dispatch Board allows for the management of the Service Provider's day in real time. It provides GPS tracking as well as appointment arrival and departure information.

As Service Providers receive their assignments via mobile device (or email, if the Service Provider is not equipped) the Dispatch Board provides tracking information. LimeTAC takes parts requirements into account, ensuring that the correct Service Provider that has the parts on hand is dispatched.

Advanced route optimization is utilized during the initial planning phase as well as during the day when the schedule changes for any reason (i.e. traffic or repair delay). LimeTAC provides complete GPS tracking capability, allowing the dispatcher to visualize the Service Providers location at any time.

LimeTAC automatically triggers notifications via email, text or IVR to either confirm the Service Providers arrival time or to inform the consumer of any potential delays. If desired, a web portal can be exposed, allowing the consumer to track the progress of their service visit in real time.

Warehouse Management

LimeTAC incorporates very sophisticated warehousing functionality. Most significantly, it is fully integrated with all Service Requests and allows multi warehouse management including perpetual inventory for the Service Provider.

LimeTAC's warehouse management technology draws from 20 years of experience in managing inventory in global large scale operation handling millions of transactions on a weekly basis.

Specific functionality includes Serial/Lot Control, Min/Max, Distribution Resource Planning (DRP), Standard, Average, and FIFO costing. We fully incorporate bar code scanning, RFID where required in a paperless environment.

Automatic purchase orders can be generated based on inventory demand, and other user definable parameters. Picking and shipping instructions are driven by sales orders (for walk in) as well as request that are generated by the Service Provider on his/her handheld device. We also provide integration with most common shipping companies for label generation as well as shipment tracking.

It also incorporates complete material planning functionality.

Warranty Management

LimeTAC's warranty management system allows you to keep track of warranty repair issues including service history, predictive parts requirements, and adjudication.

Products under warranty or extended warranty are registered by serial number either as part of the sales process or when the consumer either registers the product or request service. At time of registering a Service Request, LimeTAC automatically matches verifies warranty or extended warranty applicability and classifies the Service Request accordingly. Based on repair history, repair / replacement recommendations are provided.

From a financial perspective, LimeTAC amortizes extended warranty fees over the life of the contract and provides profitability analysis by taking repair / replacement costs into account.

Sophisticated reporting allows management to analyse and visualise data based on consumer buying patterns, demographics, and also incorporating external data available from social networks and other web based sources.
Videos
Show the following playlists:
In-Home Service
Geofences and Time Patterns
Appointment Portal for Agents

Appointment Portal for Consumers

G&TP 1 - Series Introduction

G&TP 2 - Intro to Geofence

G&TP 3 - Creating Custom Geofences

G&TP 4 - Creating Geofences for Particular Tasks

G&TP 5 - Intro to Time Pattern

G&TP 6 - Defining NotAvailable Time Patterns

G&TP 7 - Editing and Removing Time Patterns

G&TP 8 - Linking Geofences and Time Patterns

G&TP 9 - Tips for Optimizing Availability Settings

G&TP 10 - Series Conclusion

In-Home Service Overview

In-Home Service for Retailers

In-Home Service Warranty Process